3D Cryosat' tracks Arctic winter sea ice
Entry #388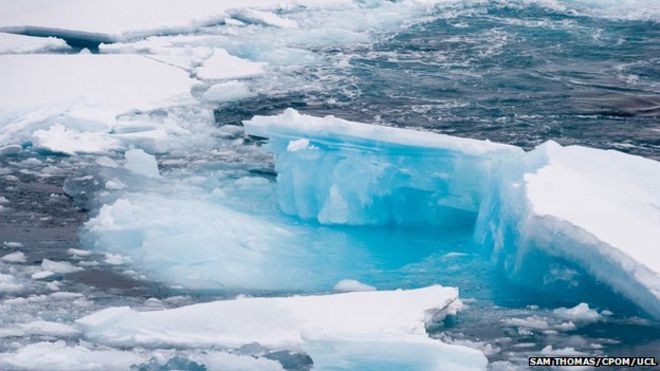 Europe's Cryosat spacecraft routinely monitors the thickness of floes in the far north.
The thinnest winter ice it has ever seen was in 2013. This February, in contrast, the Arctic floes were about 25cm (17%) thicker on average.
The long-term trend is, however, still downwards, the Cryosat team cautions.
"Year to year, the numbers will jump about, and it just so happens that we've seen relatively high levels of Arctic sea ice thickness and volume in recent years," said Rachel Tilling from the UK's Nerc Centre for Polar Observation and Modelling (CPOM).